List of Physical Therapy Clinics and Physical Therapists in and round Brooklyn NY.
Danu Physical Therapy, PLLC, Brooklyn, NY
Physical therapy clinic in New York City, New York.
Services : Pelvic Floor Rehabilitation, Prenatal & Postpartum Care, Visceral Manipulation, Craniosacral Therapy.
Address:
32 Court St Suite 1901, Brooklyn, NY 11201
Phone : 929 445 8184
Website : www.danupt.com
Flow Physiotherapy
Prenatal and Postpartum Physical Therapy, Orthopedic Physical Therapy, Pelvic Floor Physical Therapy.
SCHEDULE YOUR APPOINTMENT, CALL US AT (929) 203-0750 OR VISIT.
Dumbo 68 Jay St, Suite 609 Brooklyn, NY 11201
Website : flowphysiobk.com
Spear Physical and Occupational Therapy, Brooklyn – Park Slope
Services at this clinic : Cupping, IASTM, Kinesiotaping, Personal Training & Transitional Care, Return to Play Testing, SPEAR On-Call, Blood Flow Restriction, Manual Therapy, Sports Injury Prevention, Hand Therapy, Fall Prevention, Myofascial Release, Running Analysis, TMJ, Mulligan Mobilizations, Covid-19 Rehab, Pediatrics Sports.
Address :
794 Union Street, 3rd Floor
Brooklyn, NY 11215
P: 646-841-1402
F: 212-379-2097
E: Parkslope@spearcenter.com
Website : spearcenter.com
Brooklyn Body Works Physical Therapy
Physical therapy clinic in Brooklyn, New York. Sports and orthopedic physical therapy practice located in Williamsburg, Brooklyn, New York.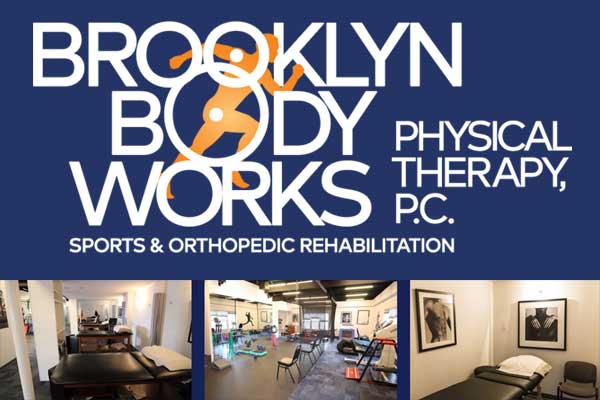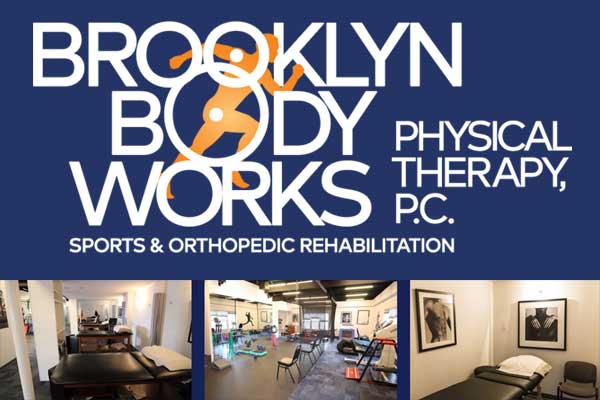 Address :
202 Union Ave. Suite 2K
Brooklyn, NY 11211
Phone : 1 (718) 387-7420
Fax : 1 (718) 387-7421
Hours :
Monday – Thursday 7:30AM–7:00PM
Friday 7:30AM–5:00PM
Saturday 8:30AM–2:00PM
Email : inquiries[at]bbwphysicaltherapy.com
[at] = @
Website : www.bbwphysicaltherapy.com
Park Sports Physical Therapy
Provides treatments for Orthopedic and Sports condition, including the following services :
Vestibular Therapy
Neurological Rehabilitation
Hand Therapy
Massage Therapy
Pelvic Floor Rehabilitation
Manual Therapy
Myofascial release
Sports Rehabilitation
Worker's compensation
Orthopedic Physical Therapy
Sports Performance evaluation
Running assessment
Pediatric Physical Therapy
At-home visit
Address :
670 6th Ave, Brooklyn, NY 11215
Phone : (718) 230-1180
Fax : (718) 230-1199
Hours :
Monday 7:00am-7:00pm
Tuesday 8:00am-8:00pm
Wednesday 7:00am-7:00pm
Thursday 7:00am-8:00pm
Friday 7:00am-8:00pm
Saturday 8:00am-5:00pm
Sunday 9:00am-3:00pm
Other Locations :
Prospect Park West Clinic : 142 Prospect Park West, Brooklyn, NY 11215 | (718) 230-1180
Clinton Hill Clinic : 973 Fulton St, Brooklyn, NY 11211 | (718) 230-1180
Website : parksportspt.com
Evolve Physical Therapy
Evolve PT / Evolve Physical Therapy in Brooklyn offers outpatient physical therapy services: sports rehabilitation, manual therapy, pediatric physical therapy, scoliosis therapy, pelvic floor therapy, hand therapy, TMJ therapy, prehab/rehab, occupational therapy, ART, soft-tissue therapy, running and gait therapy.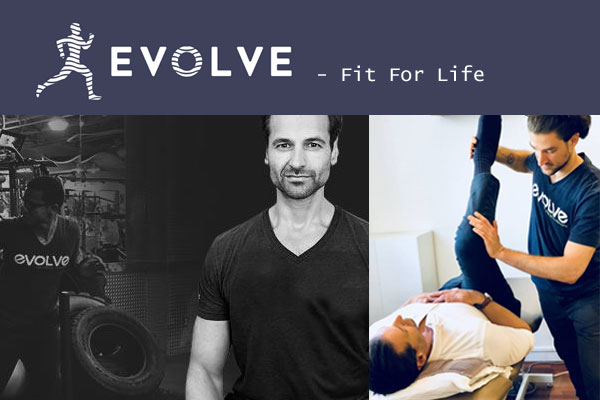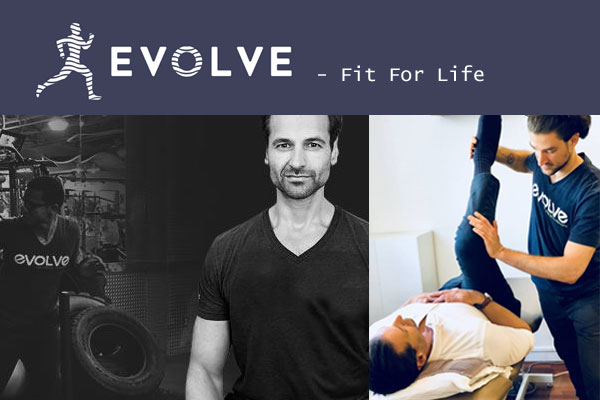 Address :
3319 Avenue N, Brooklyn, NY 11234
Phone : (718) 751-0741
Email : frontdesk@evolveny.com
Website : evolveny.com
TRi Physical Therapy Center Brooklyn
Provides Physical therapy and Pain Management chiropractic rehabilitation.
Address :
BROOKLYN 2279 CONEY ISLAND AVE, STE 203, NY 11223
BROOKLYN 35 West End Avenue Suite C1, NY 11235
Phone : 718-9082000
www.triptnyc.com
ProKinetics Physical Therapy
Physical therapy clinic in Brooklyn, New York
Address :
7819 Bay Parkway Brooklyn NY 11214
174 Bay 29th St. Brooklyn, NY 11214
Hours :
Monday, Wednesday, Friday from 9AM – 7PM.
Tuesday and Thursday 10AM – 3PM.
Saturday from 9AM – 3PM.
Phone : (718) 576-1150
prokineticspt.com
JAG-ONE Physical Therapy
Physical Therapy Clinic in Bensonhurst, Brooklyn, NY 11214. JAG-ONE PT Conveniently located in NJ/NY/PA. Over 100 Physical & Occupational Therapy locations in NJ, NY, and PA. A Trusted Name in Quality Treatment.
Bensonhurst, Brooklyn Address :
8718 Bay Parkway, 3rd Floor,
Brooklyn, NY 11214
[20 more JAG-ONE Physical Therapy locations in Brooklyn NY]
Phone : 917-725-2747
Hours : Mon – Fri: 7:30am – 7:30pm
www.jagonept.com
Dr. Stephanie Chan, PT • ChantasticPT
Providing a higher level of physical therapy in Brooklyn NY. One-on-one care with a uniquely holistic, integrative, & fun approach.
Address :
329 Atlantic Ave, 2A
Brooklyn, NY 11201
Tel: 646.789.4279
Email : StephanieChanDPT@gmail.com
www.chantasticpt.com
Millennium Physical Therapy – Bay Ridge
Physical therapy clinic in Brooklyn, New York. Millennium Physical Therapy in Booklyn NY 11209, providing Orthopedic Physical Therapy, Sports Medicine / Rehabilitation, Neck & Back Rehabilitation etc.
Address: 8616 3rd Ave, Brooklyn, NY 11209
For general information and to schedule an appointment:
Phone : (718) 833-4656
Email: info@mptsm.com
mptsm.com