Overview
Bonsai Plant Supplier in Brooklyn, New York
Bonsai of Brooklyn
Bonsai plant supplier in Brooklyn, New York. One of best bonsai studio offering quality bonsai tree and accessories since 1976. Reasonable price, wide range of plant varieties and fast shipping.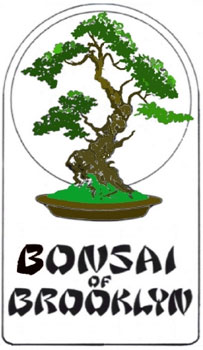 Address :
Bonsai of Brooklyn
2418 McDonald Ave, Brooklyn, NY 11223
Phone : (917) 325-3954
Website : www.bonsaiofbrooklyn.com
Bonsai Boy of New York
An established nursery (Since 1993) supplying premium bonsai trees at discounted prices. Ships bonsai trees nation-wide and offer all the support and services necessary to make your gift-giving unique and effortless.
Selling Bonsai Trees, Bonsai Gifts & Favors, Bonsai Accessories and Bonsai Help & Bonsai Tree Care Instructions.



Largest supplier of Bonsai Trees and supplies on the internet offering hunderds of items at low wholesale prices.
Website : www.bonsaiboy.com
Dandy Farmer®
Brooklyn, NY based bonsai design studio specializing in indoor and outdoor bonsai. Selling bonsai tree and accessories online. and other services are "plant clinic service", garden design installation and maintenance services, and potting and plant styling workshop.




Address :
Dandy Farmer
Canal Street Market, 265 Canal Street, New York, NY 10013.
Store Hours :
Mon-Sat 11:00-7:00 PM
Sun 12:00 – 6:00 PM
Phone : –
Website : dandyfarmer.com | Facebook
Visited 3174 times, 1 Visit today