Overview
Craig's Beds New York NY
Craig's Beds Mattress Store is a mattress store in NYC, New York. Delivering to NY and the rest of the USA.
Brands : Serta, Beautyrest Mattresses, Summerfield Mattresses, Eclipse, MLILY.
Products :
– Mattresses
– Mattress Protectors
– Custom Printed Pillows
– Other Bedding Products.
Delivery : Next Day Delivery.
Address :
Craig's Beds
247 West 38th Street Suite 606
New York, NY 10018
Phone (Mon-Sun 9am to 10pm) : 877-441-2337, 212-840-1717.
Showroom Hours :
(By Appointment Only)
Mon-Friday 10:30am to 6:30pm
Saturday-Sunday 1:15pm to 5:30pm
Website : www.craigsbeds.com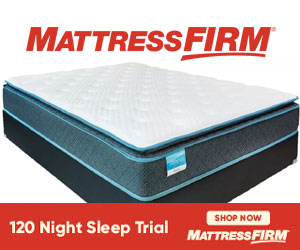 Web Special – Upto 50% Off Classic Brands Mattresses & Accessories.
Visited 1406 times, 1 Visit today