Overview
Bob's Discount Furniture is a retail American furniture chain with locations across the United States. Shop online at MyBobs.com or find a nearby store locations in New York City!
Products :
Living Room Furniture
Dining Room Furniture
Bedroom Furniture
Home Decor
Mattresses
Home Office
Bob's Discount Furniture – New York Locations, Opening Hours.
Bronx – Co-Op
Bob's Discount Furniture and Mattress Store
Address :
2146 Bartow Ave,
Bronx, NY 10475, United States
Store Hours :
Mon-Sat : 10:00 AM – 9:00 PM
Sun : 11:00 AM – 7:00 PM
Phone : (718) 530-1542
Store Page
Bronx – Riverdale/Kingsbridge
Bob's Discount Furniture and Mattress Store
Address :
Broadway Plaza
171 W 230th St,
Bronx, NY 10463, United States
Store Hours :
Mon-Sat : 10:00 AM – 9:00 PM
Sun : 11:00 AM – 7:00 PM
Phone : (347) 708-9009
Store Page
Brooklyn
Address :
2520 Flatbush Ave,
Brooklyn, NY 11234
Phone : (347) 415-8307
Store Hours
Mon-Sat 10:00 AM – 9:00 PM
Sun 11:00 AM – 7:00 PM
Store Page
Carle Place
Bob's Discount Furniture and Mattress Store
Address :
Parkway Plaza
175 Old Country Rd,
Carle Place, NY 11514, United States
Phone : (516) 408-1190
Store Hours :
Mon – Sat : 10:00 AM – 9:00 PM
Sun : 11:00 AM – 7:00 PM
Store Page
College Point
Address :
139-19 20th Avenue,
College Point, NY 11356
Phone : (929) 410-5524
Store Hours
Mon-Sat 10:00 AM – 9:00 PM
Sun 11:00 AM – 7:00 PM
Store Page
Farmingdale
Address :
1999 Broadhollow Road,
Farmingdale, NY 11735
Phone : (631) 386-1020
Store Hours :
Mon – Sat : 10:00 AM – 9:00 PM
Sun : 11:00 AM – 7:00 PM
Store Page
Freeport
Address :
240 E Sunrise Highway,
Freeport, NY 11520
Phone : (516) 632-1400
Store Hours :
Mon – Sat : 10:00 AM – 9:00 PM
Sun : 11:00 AM – 7:00 PM
Store Page
Glendale
Address :
72-25 Woodhaven Boulevard,
Glendale, NY 11385
Phone : (718) 685-5915
Store Hours :
Mon – Sat : 10:00 AM – 9:00 PM
Sun : 11:00 AM – 7:00 PM
Store Page
Latham
Address :
800 Loudon Road, Suite 200,
Latham, NY 12110
Phone : (518) 362-8080
Store Hours :
Mon-Sat 10:00 AM – 8:00 PM
Sun 11:00 AM – 7:00 PM
Store Page
Manhattan
Address :
517 East 117th Street,
New York, NY 10035
Phone : (646) 400-6180
Store Hours :
Mon-Sat 10:00 AM – 9:00 PM
Sun 11:00 AM – 7:00 PM
Store Page
Nanuet
Address :
50 E. Route 59,
Nanuet, NY 10954
Phone : (845) 627-0823
Store Hours :
Mon-Sat 10:00 AM – 8:00 PM
Sun 11:00 AM – 7:00 PM
Store Page
Nesconset
Address :
3050 Middle Country Road,
Nesconset, NY 11767
Phone : (631) 240-1050
Store Hours :
Mon-Sat 10:00 AM – 9:00 PM
Sun 11:00 AM – 7:00 PM
Store Page
Poughkeepsie
Address :
1895 South Road (Route 9),
Poughkeepsie, NY 12601
Phone : (845) 296-7115
Store Hours :
Mon-Sat 10:00 AM – 8:00 PM
Sun 11:00 AM – 7:00 PM
Store Page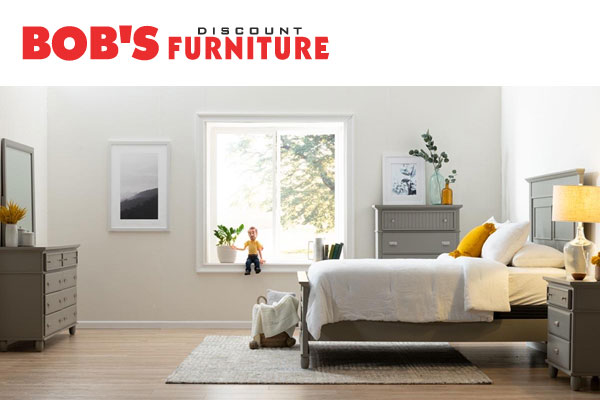 Riverhead
Address :
1858 Old Country Road,
Riverhead, NY 11901
Phone : (631) 548-1757
Store Hours :
Mon-Sat 10:00 AM – 9:00 PM
Sun 11:00 AM – 7:00 PM
Store Page
Staten Island
Address :
2385 Richmond Avenue, Suite 1,
Staten Island, NY 10314
Phone : (929) 473-2330
Store Hours :
Mon-Sat 10:00 AM – 9:00 PM
Sun 11:00 AM – 7:00 PM
Store Page
Yonkers
Address :
2500 Central Park Ave,
Yonkers, NY 10710
Phone : (914) 202-1200
Store Hours :
Mon-Sat 10:00 AM – 9:00 PM
Sun 11:00 AM – 7:00 PM
Store Page
Visited 465 times, 1 Visit today