Overview
Home Cooking New York ~ Cooking Classes For Everyone
New York City's friendliest cooking school with over 60 different cooking classes for home cooks. Offering online cooking classes for everyone until it's safe to cook together again (now online! running a fully online cooking school).
From basic-level classes (How to Cook Fish, Six Basic Cooking Technqiues) to cuisine-centered classes (Vegetarian Indian, French Bistro, Southeast Asian, and Spanish Tapas). Small classes, with 10 students maximum, make for intimate and convivial classes headed by friendly instructors. A full sit down meal with your fellow students follows each class.
► Private Classes with Friends
► Culinary Boot Camp for Adults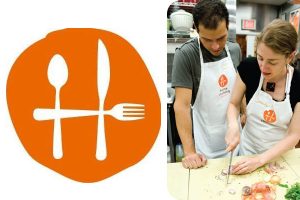 Address :
Home Cooking New York
158 Grand Street, Studio #206 (at Lafayette), New York City
Phone : 917.803.6857
Email : jennifer[at]homecookingny.com
[at] = @
Website : homecookingny.com | Facebook | Instagram
Visited 592 times, 1 Visit today