Overview
MaxDelivery, LLC – Next 1-Hour NYC Grocery Delivery Supermarket Online.
Max Delivery NYC Grocery delivery service located in 318 W 39th St, New York, NY 10018.
Products :
Max Delivery Products include fresh meat and produce, fresh baked bread and other specialty food items, grocery items, drugstore items, office supplies, pet supplies, and anything else you might need.
Supermarket
– Bread & Bakery
– Drinks
– Eggs & Dairy
– Fresh Fish
– Fresh Seafood
– Fresh Meats
– Natural Poultry
– Frozen
– Organic Fruits
– Grocery
– Prepared Meals
– Snacks
– Organic Vegetables
– Farmers Market
Drug Store
– Cosmetics
– Deodorant
– Eye & Ear Care
– Feminine Products
– Hair Care
– Oral Care
– Nutrition and Wellness
– OTC Pharmacy
– Sexual Health/Family Planning (Pregnancy Aids, Pregnancy Tests, Lubricants, Contraceptives And Condoms)
– Shaving
– Skin Care (Sunblock, Cleansers, Lotions, Lip Care, Acne, Soap, Hand & Nail Care, Organic & Natural, Trial Sizes)
Max Delivery live chat :
Live Chat Help is available from 9AM to midnight 7 days a week to answer your questions.
Or, email at [email protected]
Max Delivery Fee :
Delivery is free for orders over $125, and just $5.95 for smaller orders.
Address :
MaxDelivery, LLC
318 West 39th Street, New York, NY 10018
Phone : (212) 967-0457
Website : www.maxdelivery.com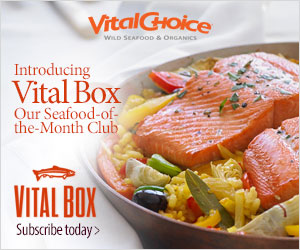 Vital Choice-The World's Finest Wild Seafood & Organic Fare.
All With Free Shipping On Orders Over $99.
Visit Now : www.vitalchoice.com

Visited 1150 times, 2 Visits today