Overview
NYCity Matchmaking, LLC
Michelle Frankel is a relationship expert, dating coach and professional certified matchmaker in New York City. Offer an upscale dating / relationship coaching and matchmaking service for singles in New York, New Jersey, Connecticut, Pennsylvania, Washington, D.C. and other select cities nationwide.
Services :
Date Coaching
Personalized Matchmaking
Online Dating
Consultation
Special Services
Online Dating Packages
– Professional Photo Session with Top-Rated Photographer
– Profile Makeover: Edit and Perfect Your Existing Dating Profile
– Online Dating Jump-Start Package (includes Photo Session and Customized Profile from Scratch)
– Dedicated Account Management, Eight-Week Program—Your own Cyrano de Bergerac!
– Online Date Coaching—"A La Carte" Sessions
NYCity Matchmaking is a member of
Matchmakers Alliance and
certified member of Matchmaking Institute.
Matchmaker Cost :
What is the cost of NYCity Matchmaking services ?
Preliminary consultation fees are $400 (In-Person) or $300 (Video/Phone). Read more.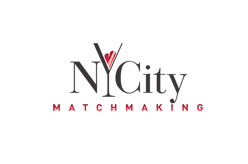 Address :
NYCity Matchmaking New York
116 West 23rd St., 5th Floor New York, NY 10011

Phone : 212.658.1599
Email : matchme[at]nycitymatchmaking.com
replace [at] = @
Website : www.NYCityMatchmaking.com | Facebook | Michelle Frankel-Matchmaker


Visited 1717 times, 1 Visit today