The Frick Collection
Art Museum in NYC. NYC art museum & library established by Henry Clay Frick, in 1935.
Find some of the most exceptional works of Western art. Ranging from the Renaissance through the late nineteenth century, the Collection includes works by such celebrated artists as Bellini, Constable, Corot, Fragonard, Gainsborough, Goya, El Greco, Holbein, Ingres, Manet, Monet, Rembrandt, Renoir, Titian, Turner, Velázquez, Vermeer, and Whistler.
Address :
The Frick Collection
1 East 70th Street New York, NY 10021
Phone : 212-288-0700
Hours : open six days a week. Museum Hours and Holidays
Frick Art Reference Library
10 East 71st Street New York, NY 10021
Phone : 212-547-0641
Hours : Library Hours and Holidays
Website : www.frick.org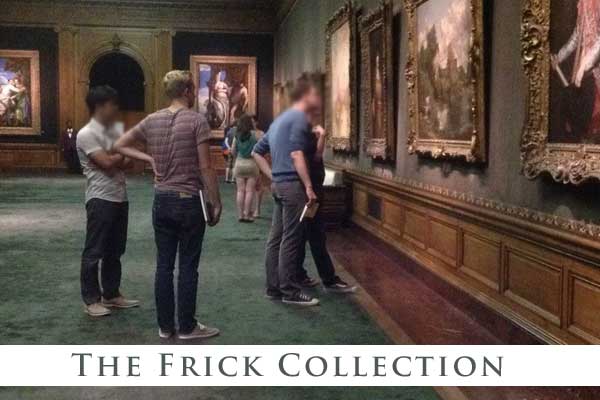 Visited 1795 times, 1 Visits today