Overview
Shleppers Moving New York
Moving since 1978, Shleppers Moving and Storage is a moving company in New York City. Shleppers Moving's NYC location provides full-service, end-to-end moving and storage solutions for both residential and commercial moving clients as well as long-distance moves to Miami and Los Angeles.
Moving Services :
– Local Moving Service (Manhattan, The Bronx, Brooklyn, Queens and Staten Island)
– Long Distance Moving Service (Daily trips to Boston, Baltimore, Washington DC, Philadelphia, and most other East Coast cities, as well as Chicago. Bi-weekly trips to Florida, Texas, Connecticut, California, Arizona, Nevada, and most states in between)
– Commercial Moving Service (New York, New Jersey, Connecticut, Miami, Los Angeles, or another city)
– International Moving Service (Air, ground or sea options | Car and boat shipments etc)
– Mini Shleps (Economy Moves) – if you have less than 175 cubic feet of stuff to move, and your move begins and ends in one of these neighborhoods : North Bronx, Inwood, Queens, Rockland, South Bronx, Manhattan, Richmond, Washington Heights and Brooklyn.
– DIY Self Booking / Shleppers DIY Moving Program
Serving Areas : New York (NYC, Westchester, Rockland, Long Island), Northern New Jersey, South Florida and Southern California.
Address :
Shleppers Moving & Storage
920 E 149th Street, The Bronx, NY 10455
Office Hours :
Monday – Friday : 8am – 9pm
Saturday & Sunday : 9am – 5pm
Phone : (212) 223-4004
Shleppers® Moving & Storage in California
[Shleppers Moving & Storage California is separately fully Owned and Operated by Civic Van Lines, LLC ( US DOT:2306227, MC:787354, PUC:190959)]
Address : 7423 Varna Avenue, North Hollywood, CA 91605
Phone : (818) 660-1448
Hours of operation :
Monday – Friday : 8 am – 9 pm
Saturday & Sunday : 9 am – 5 pm
Shleppers® Moving & Storage in Miami, Florida
Address : 3029 NE 188th St, Suite 804, Aventura, FL 33180
Phone : (305) 602-0197
FLDOT # IM2329
USDOT # 2831252
MC # 946044-P
Hours of operation :
Monday – Friday : 8 am – 9 pm
Saturday & Sunday : 9 am – 5 pm
Shleppers® Moving & Storage in New Jersey
Address : 107 Trumbull St, S13, Elizabeth, NJ 07206
Phone : (201) 227-2001
Hours of operation :
Monday, Tuesday & Wednesday : 9:00 am – 5:00 pm
Shleppers® Moving & Storage in Connecticut
Address : 1069 Connecticut Ave Bridgeport CT 06607
Phone : (203) 683-0531
CT License # 1790
Hours of operation :
Monday, Tuesday & Friday : 9 am – 5:30 pm
Website : www.shleppers.com | Facebook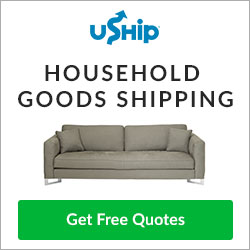 Visited 1653 times, 1 Visit today